I'm stoked to announce today that TAUR has partnered with Trucks Venture Capital. Earlier this week, I sat down with Rebecca Bellan at TechCrunch to discuss.
In the meantime, let's drill into some of the details.
So, who are Trucks and what just happened?
Trucks VC are a major venture capital (VC) firm based in San Francisco. They specialise in investing in the future of transportation, in incredible companies such as Joby Aviation, a NASA-affiliated flying taxi startup! Their latest venture? A seed investment of $1.75m in… you guessed it.

Trucks have put our prototypes through their paces. They've scrutinized our plans and done their due dil. And they believe, just as you do, that TAUR is a world class, category-defining product.

For those interested in 'micromobility', this investment signals how the e-scooter industry has changed.
It started with rental...
Richard (our CEO) was in Santa Monica in 2017 and saw how popular shared e-scooters had become – and not just with consumers, but investors too. Rental was the talk of Silicon Valley.
And yet he and Carson (our Lead Designer) believed that ownership – not rental – would be the future of this industry. After all, 95% of bicycles are owned, and there's no fundamental reason e-scooters will be any different.
It's now clear that the investment community is starting to see what we always believed.
---
For more information on the future of Taur, check out our product vision. 
Alternatively, you might be interested to hear Carson being interviewed by Micromobility's Oliver Bruce. Watch on Youtube or listen to it on your fave podcast platform.
Taur®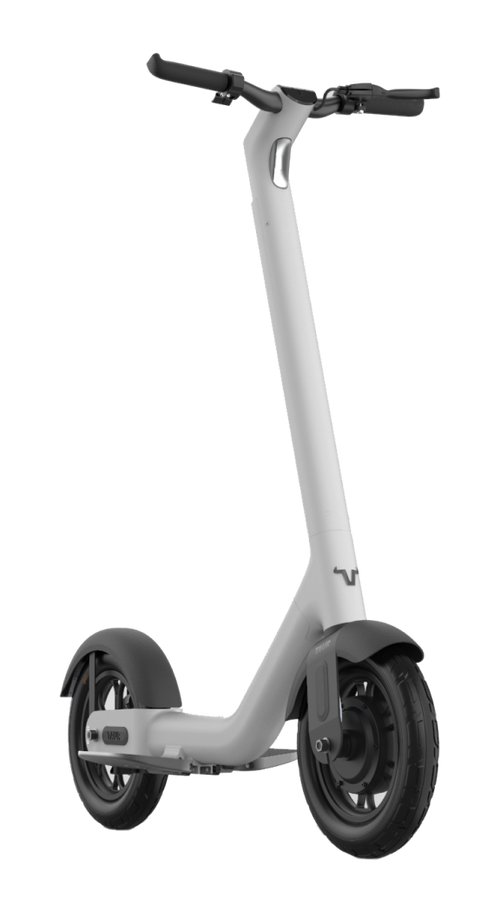 Top speed

39 kph

Range

35 km

Tyres

Continental®

Charge time

3 hours

Weight

34 lbs

Lights

Cree® LED

Max weight

220 lbs

Foot platforms

35cm

Charge time

3 hours

Wheel size

12.5 in

Water resistance

IP55

Display

OLED

Length

110 cm

Lock points

3

Performance modes

5

Lock system

Key Fob

Range

35km

Top speed

39kph